PERTH CONCRETE CONTRACTORS
Expert Concreters in Perth, Western Australia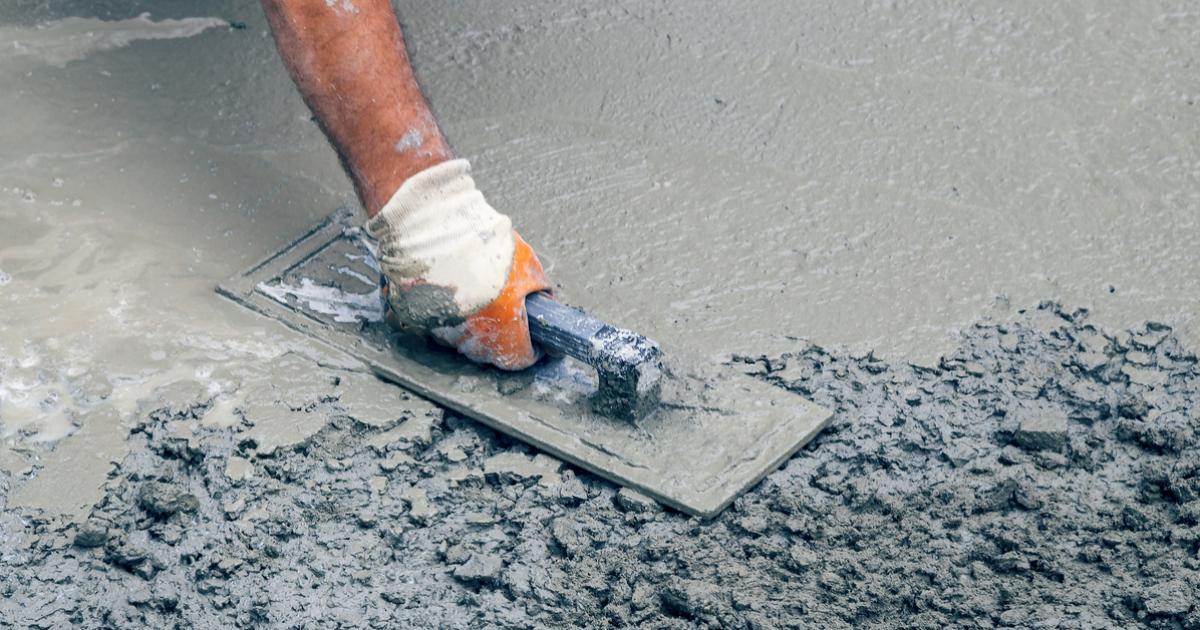 Welcome to Perth Concrete Contractors! Are you looking for reliable and professional concrete services? Perth Concrete Contractors Pros is here to help! We provide top-notch quality service at competitive rates. Our team of highly skilled professionals are committed to delivering high-quality results that will last for years to come. Whether you're looking for decorative or structural solutions, Perth Concrete Contractors Pros have got you covered.
Our services include:
Residential Concreting

Commercial Concreting

Patios, decks and alfresco

Driveways

Extensions

Concrete restoration

Decorative concreting

Exposed aggregate concreting
At Perth Concrete Contractors Pros, we strive to exceed our customer's expectations with every job we take on. We understand the importance of each project, no matter how big or small it may be. That's why we pay special attention to detail when completing any projects – ensuring precision and accuracy throughout all stages of work. From foundation pouring and slab laying to finishing off driveways and patios, there really isn't anything that our experienced crew can't handle.
FREE INSTANT QUOTE!
​

*Get a FAST response*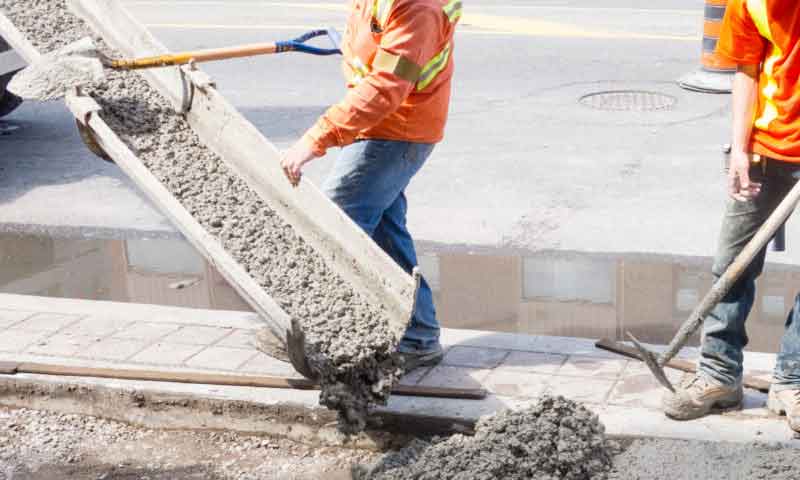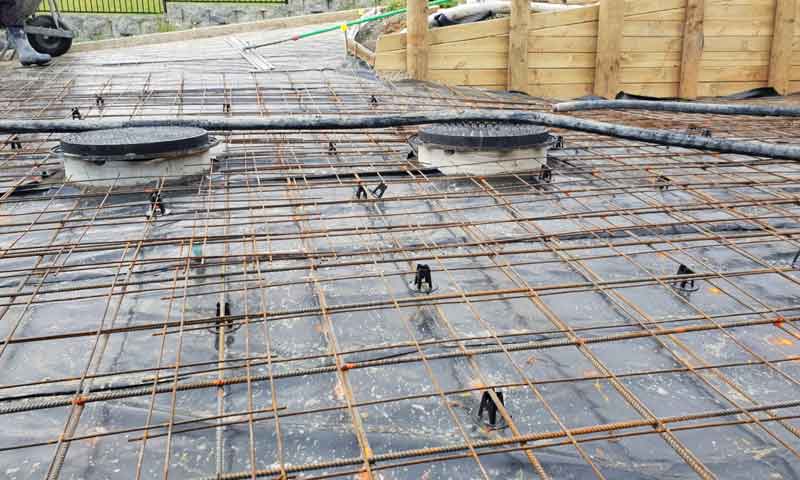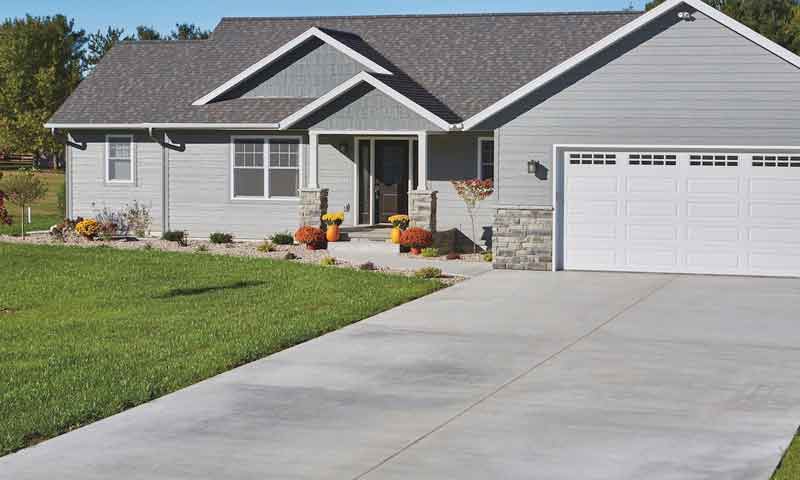 Perth Concrete Driveway Specialists
At Perth Concrete Contractors Pros, we specialize in concrete driveways and are the most trusted concrete contractors in Perth. We understand that when it comes to your driveway you need quality work from experienced professionals who will take care of your needs with precision and expertise. Our team is composed of qualified concrete contractors in Perth dedicated to delivering excellent results for all types of concrete driveways throughout the city.
We offer a wide range of services including excavation, foundation preparation, leveling, pouring, finishing, and sealing. With years of experience under our belt, you can trust us to deliver top-notch service for your Perth concrete driveway project. Plus, we use high-quality materials so you know your job will be done right – guaranteed! From start to finish, our experienced staff will make sure everything is perfect before allowing you access once again to your newly designed space.
Our dedication to customer satisfaction makes us the ideal choice for any type of concrete driveway installation or repair project in Perth. With competitive rates and a commitment to excellence on each job; Perth Concrete Pros are the solution you need for reliable and professional results every time.

Perth Concrete Pros are the Solution You Need
We take pride in our commitment to customer service and always strive to exceed expectations. From initial consultation to final installation, we ensure that each job is completed correctly and efficiently. Plus, we use only high-quality materials so you can trust that your driveway will last for many years to come. So if it's quality you're after, then look no further than Perth Concrete Pros.
For any type of concrete services that you may need, our knowledgeable team is here to help. With a wide range of options available, concrete slabs coloured concrete, exposed aggregate and more – there's something for everyone at Perth Concrete Contractors. Get in touch today to learn more about how we can make your next construction or renovation project a success!

Perth Concrete Contractors Services:
At Perth Concrete Contractors Pros, we offer a variety of concrete services. From minor repairs to full-scale projects, no job is too big or small for us to handle. We can help you with everything from driveways and pathways, to patios and retaining walls – whatever your needs are, we've got the solution.
Our team of experienced professionals is committed to providing quality workmanship in every project. We use high-grade materials and follow industry best practices to ensure that your expectations are met with precision and accuracy. Our customer service is second-to-none, so you know you're in good hands when you choose us for all your concrete needs.
We provide a range of services to meet your concrete needs. One such service is coloured concrete, which can be used to make any space more visually appealing.
Coloured concrete allows you to add an extra layer of style and beauty to your project – whether it's a driveway, patio or pool area. It can also help protect surfaces from the elements by providing an additional layer of protection against water and UV damage.
With colour options ranging from earthy tones to vibrant hues, there's something for everyone! We take pride in our attention to detail when it comes to creating custom-made solutions that are both aesthetically pleasing and durable. So, if you're looking for a way to spruce up your outdoor living space with a unique touch, look no further than coloured concrete from Perth Concrete Pros!
At Perth Concrete Contractors Pros, we offer commercial concrete services that are tailored to your specific needs. This includes constructing new driveways and pathways for businesses, as well as repairing existing ones. We have a wealth of experience in this field and can guarantee you quality results every time.
Our team is knowledgeable about the various types of materials used in commercial construction projects, such as reinforced concrete and asphalt paving. With our expertise and attention to detail, we create strong foundations that will last for years to come. Plus, we work quickly so your project is completed with minimal disruption to your business operations.
At Perth Concrete Contractors Pros, we specialise in providing foundations for homes and businesses. We are dedicated to creating strong, durable foundations that will stand the test of time and provide long-term value. Here's what you can expect from us:
Professional installation – Our team is highly experienced in foundation construction and will ensure your foundation is installed correctly and efficiently.
Quality materials – We use only the best quality concrete and reinforcing steel available so you know your project will be built to last.
Competitive pricing – With our competitive prices, you'll get a great price on top quality workmanship.
Exposed aggregate is an excellent way to add some texture and interest to your concrete surface. It's a decorative technique that uses the existing colors in your concrete mix, while also adding crushed stone or other materials for visual effect. This type of service requires more labor than standard concrete services and can be used on driveways, patios, walkways, and even pool decks.
At Perth Concrete Pros we specialize in exposed aggregate work with careful attention to detail and craftsmanship. We use high-quality materials like stones and pebbles along with our durable sealers to create beautiful textures that will last for years. Our team has extensive experience working with this material so you can rest assured knowing you're getting top-notch results from us every time!
When it comes to driveways, Perth Concrete Contractors are the experts you need. We take pride in our ability to craft beautiful and durable concrete driveways that can withstand whatever Mother Nature throws at them. Our experienced team will work closely with you throughout the entire process so we can create a driveway that not only meets your needs, but also exceeds your expectations too!
We'll use top-of-the-line materials and our advanced technology to ensure your new driveway is installed quickly and efficiently. Plus, if repairs or maintenance are needed, we're up for the job as well. You won't have to worry about any cracks or damage in your driveway because our team has years of experience dealing these types of issues. With us on the job, you know you're getting quality results every time!
Concrete patios are an excellent way to spruce up your outdoor space. A patio can be used for entertaining, relaxing, or simply adding a touch of beauty and sophistication to any backyard. Our experienced team at Perth Concrete Contractors provides top-notch concrete patios that will last many years with minimal maintenance required.
We use only the highest quality materials during every project, ensuring durable results you won't find anywhere else. We also provide custom designs tailored to fit our customer's exact needs and preferences. With us, you'll get a patio that looks great and stands the test of time.
Reasons To Choose Perth Concrete Pros
Choosing Perth Concrete Pros to help with your concrete needs is a smart decision. Their experienced professionals have the knowledge and expertise necessary to get the job done right, every time. They provide outstanding customer service and will work with you to ensure that all of your needs are met. Additionally, their services are affordable and they use only top-quality materials for each project.
What really sets them apart is their commitment to safety. All of their employees undergo regular safety training in order to stay up-to-date on industry best practices. This makes them one of the safest teams around when it comes to working with concrete. Furthermore, they offer warranties on all of their work so you can trust that any repairs or installations they do will be long lasting. With these benefits in mind, it's clear why Perth Concrete Pros should be your first choice for all your concrete needs. And next up we'll take a look at some of their concrete repair options available…
If you are looking for concrete services in Tauranga, make sure you check out our friends Tauranga Concrete.
Concrete Repairs
At Perth Concrete Pros, we specialize in concrete repairs. We understand that some of your concrete surfaces may need more than just a re-seal or an overlay. That's why our team is experienced and skilled at providing the necessary repair services to any type of concrete surface.
We can address cracks, chips, spalling, and other damage caused by age or wear and tear. Our technicians have all the tools needed to fix these problems quickly and efficiently so you don't have to worry about them getting worse over time. With our expertise, you can be sure that your concrete surface will look as good as new after repairs are complete. Plus, not only do we provide quality workmanship but also competitive prices for all of our services. So if you're looking for reliable service from professionals who know what they're doing when it comes to fixing your damaged concrete surface, contact us today!
Frequently Asked Questions
Here at Perth Concrete Contractors, we realise that you may have inquiries about the services and products we offer. Thus, for a seamless experience with your project, look no further than our answers to some of the most recurring questions from customers like yourself!
What Is The Cost Of Concrete Services?
Understanding the cost of concrete services can be confusing for many. We at Perth Concrete Pros want to make sure that you are informed and confident in your decision when it comes to any type of service. That's why we provide a full breakdown, so you know what to expect before making any commitment.
We strive to offer competitive rates while still maintaining exceptional quality. Our team is comprised of experts who have years of experience in both residential and commercial projects, allowing us to provide the best possible solution for each individual customer's needs. With our comprehensive knowledge, we're able to quickly assess any project site and develop an effective plan that meets all expectations. Contact us today and let us show you how easy it can be!
How Long Does It Take To Complete A Concrete Project?
At Perth Concrete Pros, we understand how important it is to get your concrete project done quickly and effectively. That's why we take the time to make sure that each project has a timeline for completion. We can usually finish projects within 7-10 days, but there are some jobs that may require additional time due to weather or other factors. Here are three key points about our timeline:
Our team will always provide an estimated timeframe before beginning any job;
If conditions change during a job, such as poor weather or unexpected obstacles, then the timeline may be adjusted accordingly;
Every effort is made to complete the job within the initial estimate so you can move forward with your plans.
We pride ourselves on providing reliable services and making sure every customer gets what they need in a timely manner. So no matter what type of concrete project you have planned, rest assured that Perth Concrete Pros will do their best to deliver results according to the agreed-upon timeline.
Are There Any Additional Charges For Concrete Services?
When it comes to concrete services, there is often a concern about additional charges. It's important to understand what you're paying for and if there are any extra fees that may be applied. This can make the process of planning your project easier and ensure that you don't end up with unexpected costs.
To help ease this worry, we want to provide insight into potential additional charges and how they might affect the outcome of your project:
Materials & Supplies: The cost of all materials used in the concrete work needs to be taken into account when estimating costs. In addition, some projects will also require specialized tools or supplies which could increase the total cost.
Labor & Installation Costs: Depending on the complexity of the job, labor and installation costs may vary significantly. If special equipment is needed or more skilled workers are required, then these factors must be considered as well.
Taxes & Fees: Many states have specific regulations regarding taxes and fees associated with concrete projects so it's important to confirm those requirements prior to starting a project.
All of these considerations should be discussed upfront before beginning a project so that everyone involved has an understanding of what will be expected from them financially throughout the duration of the job. Knowing exactly what type of charges may come up during a project can help everyone plan accordingly and complete the task efficiently without any unwanted surprises down the line.
What Safety Measures Are In Place For Concrete Services?
At Perth Concrete Contractors Pros, we understand the importance of safety when providing concrete services. Our team takes all necessary precautions to ensure that everyone is protected while carrying out our work. We have a number of measures in place to make sure everything is done safely and securely.
Firstly, all of our staff are trained regularly on health and safety protocols so they can identify potential hazards quickly and effectively. Furthermore, each job site undergoes a thorough risk assessment before any work begins – this allows us to plan for any possible risks or dangers associated with the project. Additionally, we utilize personal protective equipment (PPE) such as hard hats, gloves, eye protection and other gear to keep workers safe from harm.
We take great pride in making sure both customers and employees feel secure during every concrete service. With these safety measures in place, you can rest assured knowing that your project will be carried out efficiently and safely by experienced professionals at Perth Concrete Pros!